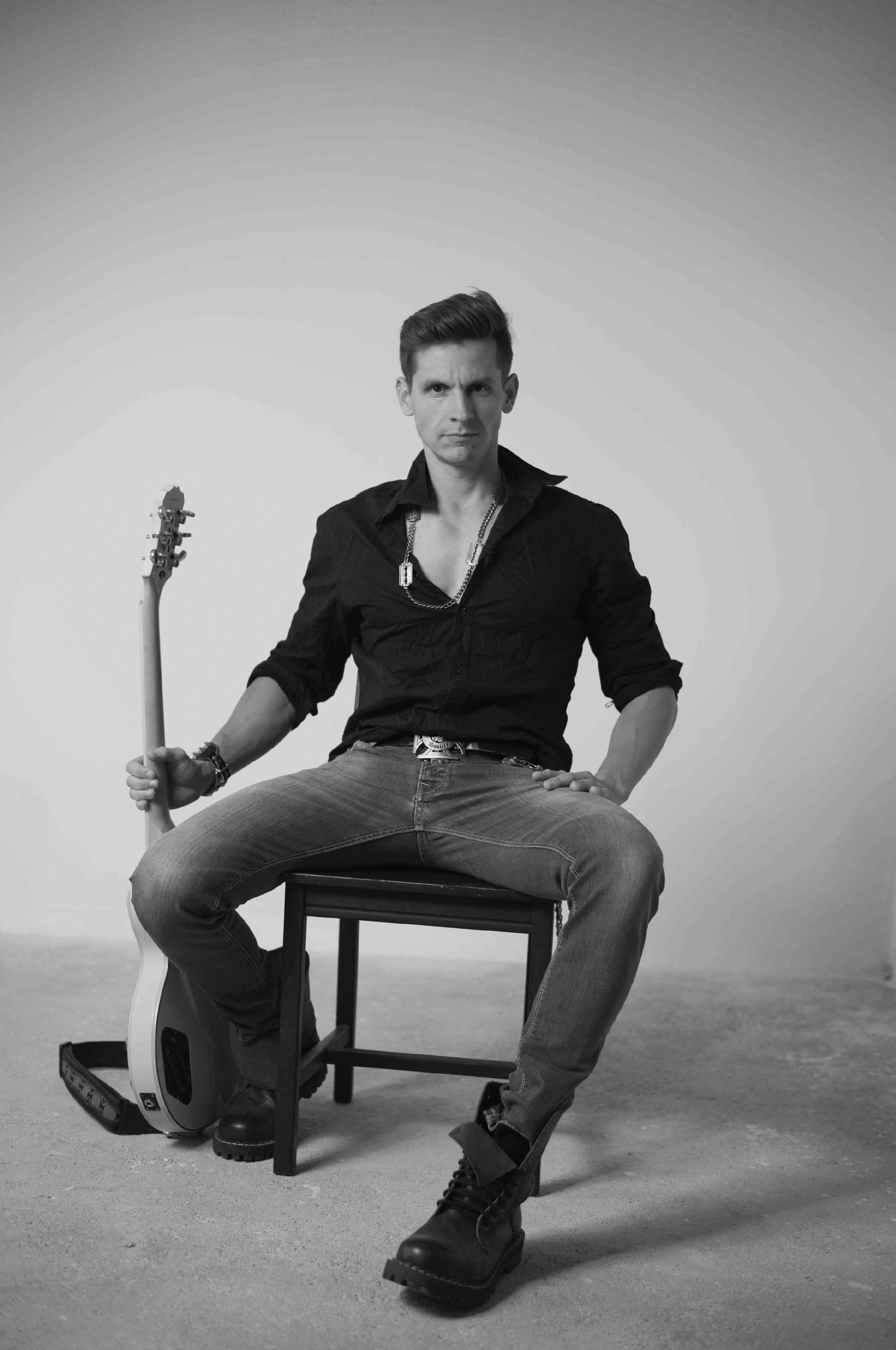 Mgr. art. Achilleas Sdoukos
Born on March 8th , 1985 in Bratislava.
Education
2004 - 2008 School of Applied Arts of Josef Vydra in Bratislava
–design and wood carving
2008 - 2010 Academy of Fine Arts and Design in Bratislava
– Studio of glass artwork under the academic sculptor V. Oravec
2010 - 2013 Academy of Fine Arts and Design in Bratislava
– Sculpture, Object, Installation under the academic sculptor J. Hoffstädter
His mother is Slovak and his father is Greek; starting in his childhood, he has been constantly travelling between central Europe and the Balkans. Greek mythology, nature, music and technology are unlimited sources of inspiration for him. Achilleas' artwork reflects manual skill, eye for detail and desire to discover. He presents the viewer with aesthetical emotion towards the artwork as well as functional design solutions with added value. Each of his objects is a bright flash, which opens the door to imagination and allws us to dream of a world without boundaries.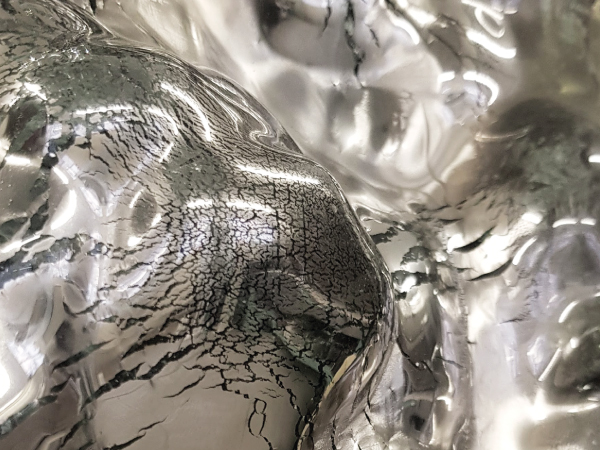 inspirations
greek mythology / nature / technology / music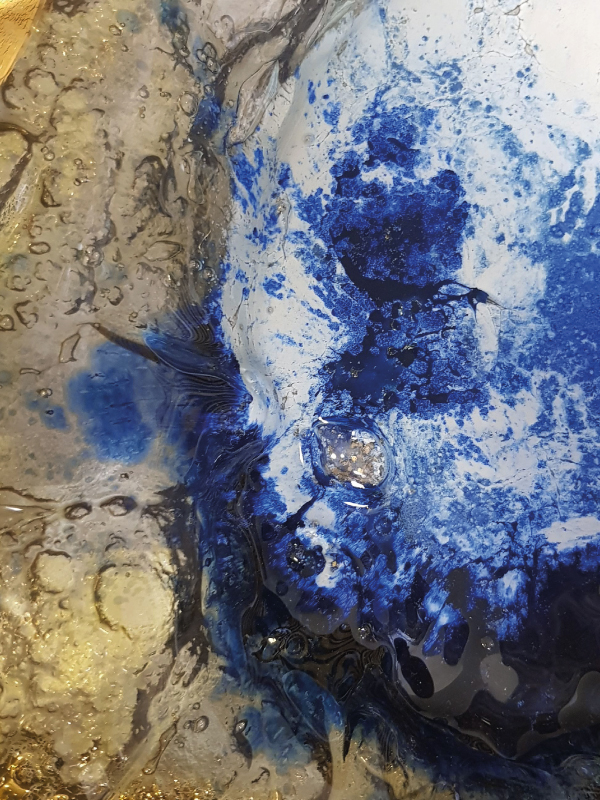 Look inside a glass for a minute
You will discover everything in it: from a mirror to the bottom of a swiftly flowing river. You will discover the eyes of an unknown beauty, but also her tears and flowing hair, you will see a part of some myth which reminds you of something.
Glass has an unexpected ability to create emotions and is the most natural "relative" of light. Together, they can create unexpected moments and in each moment, it seems that something new is being born, which has the ability to influence our imagination.
These are the beautiful moments of design that never grow old. Walkthrough antique shops, churches, look into various cases and you will find out – glass never grows old. Its design has a wonderful ability to go through time and always offer a new experience.
Kamil Peteraj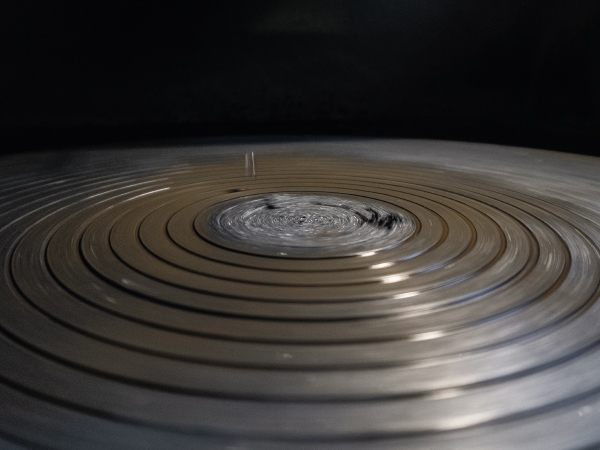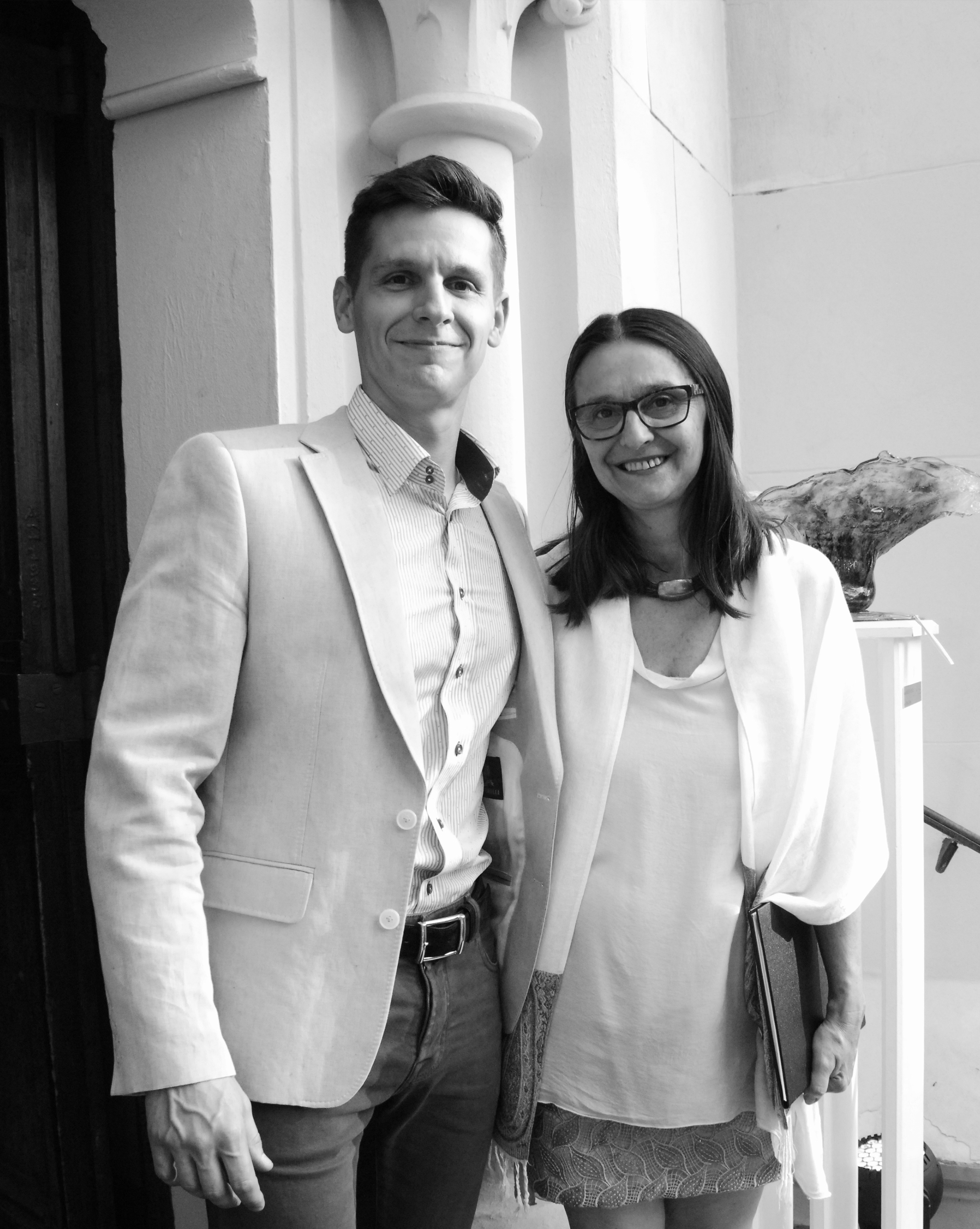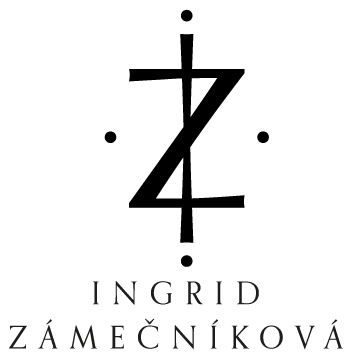 Mom and Son
they have a lot in common and at the same time they are also a unique expression of two individual creative concepts that live their own inner life.
In mutual cooperation they realize exhibition and interior projects where glass and painting on canvas support each other.
SOLO EXHIBITIONS
2018
Tatranský dóm, A. Bakoš/A.Sdoukos, Hrebienok, Starý Smokovec, Slovensko
2018
Večer s múzami, Audi centrum, Bratislava,Slovensko*
2018
Krehká krása, MIELE Center STOPKA, Bratislava, Slovensko
2018
Trójsky poklad, Slovenský inštitút, Viedeň, Rakúsko *
2018
Trojský poklad, Slovenský inštitút, Praha, Česká republika *
2017
Tatranský dóm, A. Bakoš/A.Sdoukos, Hrebienok, Starý Smokovec, Slovensko
2017
Krehká krása, Savoy Gallery. Bratislava, Slovensko *
2016
Tatranský dóm, A. Bakoš/A.Sdoukos, Hrebienok, Starý Smokovec, Slovensko
2016
Cristal Gallery, FIS SKI World Cup Jasná, Slovensko
2016
Maľba a sklo, Slovenský inštitút, Rím, Taliansko *
2015
Diamonds International Corporations, Bratislava , Slovensko
2013
Sklo a anjeli, Slovenský inštitút, Moskva, Rusko
2013
Metamorfózy, Rezidencia OECD, Paríž, Francúzsko*
2012
Metamorfózy, Galéria Palissandros, Patras, Grécko
2011
Metamorfózy, Galéria Epaskt, Atény, Grécko
2011
Brufuli, Pálffyho palác spolu s P. Ďurišom a T. Ondrouškom, Bratislava, Slovensko
2010
Všetko je inak, Galéria Fontána, Piešťany, Slovensko *
2009
Štvrtý rozmer, Bratislava, SCWP, Slovensko
COLLECTIVE EXHIBITIONS
2016
Výtvarné paralely XV. Galéria Silencium, Čačak, Srbsko
2015
Stretnutie, Galéria Slovenského rozhlasu, Bratislava, Slovensko
2015
Slovensko – rakúska obchodná komora, Schloss Hof, Rakúsko
2014
Česko – ruská obchodná komora, Karlove Vary, Česko
2013
5. moskovské bienále, Múzeum dekoratívnych umení, Moskva, Rusko
2011
Výtvarné paralely X, Galéria Silencium, Bratislava. Slovensko
2011
International Artists Meeting, Karatay Univerzity, Konya, Turecko
2011
Ekofestival. Technopolis, Atény, Grécko
2010
Ateliér + - Sklo, Galéria Nova, Bratislava, Slovensko
2009
Galéria Toš, ostrov Krk, Chorvátsko
SYMPOSIUM
2011
Medzinárodné výtvarné sypózium IFAS, Konya Karatay Univerzity, Konya, Turecko
2011
Medzinárodné sympózium Art and Paper, Čačak, Srbsko
2010
Medzinárodné maliarske sympózium, Prolom Banja, Srbsko
* Exhibitions with Ingrid Zámečníková